Why Structural Steel is the Best Option for Your Next Building Project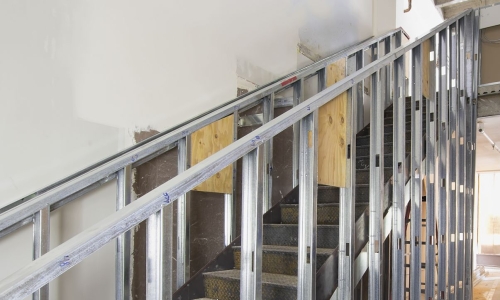 Structural integrity if one of the most important aspects of any building project, no matter how big or small. You want a structure that has strength and durability to keep it standing for decades to come. State Building Products can provide you with superior structural steel that will give your building the support it needs for long-term success. In today's post, we will discuss the number of benefits you get by completing your next construction project with structural steel from State Building Products.
Keep Your Project Within Your Budget
By using structural steel for your building project, you get unbeatable value. Not only will you save money on the initial costs, including your foundations and façade systems, but structural steel provides superior durability no matter how big or complex your project is.
Simpler Preparation
State Building Products can decrease your prep time by fabricating all steel to your exact specifications, so it's ready from the moment it's delivered to your site. This helps your project run more smoothly and eliminates the need to try cutting the metal yourself.
Unmatched Versatility
Because structural steel can be modified in a variety of ways, we can supply you with whatever your project requires, setting you up for success.
Easy to Modify
Unlike other building materials, structural steel allows you to make future changes to the building a much easier task due to the ability of structural steel to be modified.
Open Things Up
Structural steel is much stronger than other building materials, so you won't need as many support poles or load-bearing walls to maintain structural integrity. This results in more open space and greater versatility to use that space.
Superior Quality
State Building Products has been providing clients throughout the United States with the highest quality of structural steel on the market for more than 50 years, giving you what you need to complete your projects with the highest quality standards.
Decreased Fire Risk
Structural steel doesn't carry the same fire risk as wood or other building materials, making them much safer and resistant to fire damage.
No matter what sort of construction project you have on your agenda, you can maximize durability and quality by using structural steel from the experts at State Building Products. For more information about how we can help with your next build, please feel free to contact us.