Why Should You Use Structural Steel for Your Next Build? Get Your Answers Here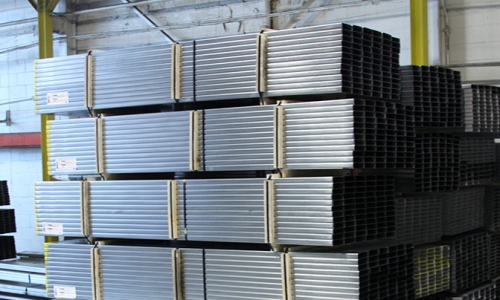 State Building Products offers strong structural steel for construction projects of all sizes. Building construction requires strength for the durability and longevity of the project. By using structural steel for your construction projects, you get unbeatable strength and the peace of mind that the project will be a complete success. There are several reasons you should consider structural steel for your next building project, so please read further for more information about why you should count on State Building Products for your structural steel needs. Be sure to contact us for more details.
Keep the Project Within Budget
Structural steel is available at affordable costs while also helping save on foundation and façade systems. This gives you an unmatched level of durability for your construction project without stressing your budget.
A Streamlined Process to Keep You On Schedule
Get ahead of your deadlines by getting your structural steel fabricated to your specifications, so they are ready for installation the moment they get delivered to your facility. This allows you to complete the entire process more quickly while also streamlining production and increasing profits.
Greater Versatility to Help Meet Your Challenges
The structural steel we provide can be modified in a number of ways to meet the needs of our clients. No matter what sort of features your blueprints require, State Building Products can make sure you get the structural steel to ensure those requirements are accommodated.
Structural Steel Can Be Easily Modified
Unlike other building materials, structural steel can be easily modified, allowing you to accommodate any future changes to the building with a minimum of effort.
Maximize Your Use of Floor Space
With the unbeatable strength of structural steel, fewer load-bearing walls or support poles are needed, opening up more floor space and giving greater versatility for the use of that space.
Unbeatable Strength and Quality
Structural steel is stronger that traditional wood alternatives, giving your building projects for a level of stability and durability that you cannot get from other building materials
Structural Steel is Better for the Environment
Structural steel can be recycled and repurposed even years and decades later, meaning that buildings framed with this material have a lower impact on the environment and are more sustainable over the long run.
Steel is Much Stronger than Other Materials
Buildings framed with structural steel are much stronger than buildings made with more traditional building materials, giving them longevity that you can't get with other materials.
Solutions for All Your Construction Needs
Available in many different variations, structural steel offers unique solutions for even the most complex construction projects.
Fire Resistant for an Extra Measure and Safety
Structural steel doesn't pose a fire risk that wood does. This means that if there ever is a fire in your building, the structure is less likely to sustain damage.