Use Metal Studs for Increased Durability in Construction Projects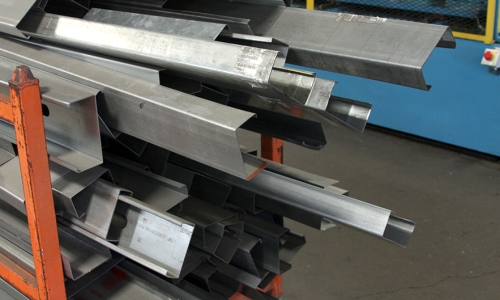 When you have a major construction project, get superior structural strength with metal studs from the professionals at State Building Products. No matter how extensive your project is, you can count on our experienced professionals to provide you with strong metal studs and structural steel needed to create a durable structure that will last for decades. Read further for more information about how State Building Products can help you create structures with superior strength.
Open Your Floorplan with Strong Metal Studs
ProSTUD® metal studs from State Building Products will provide your construction project with superior strength. These studs are strong enough that they reduce the need for other support beams, allowing for a more open floorplan for your building. These studs have also been specifically designed for tighter, more secure holds through reduced flange fade and screw spinout. They also feature a diamond-embossed web for added strength and stability that wood and other building materials cannot match. Get the best metal studs on the market for every construction on your list.
Get Sufficient Supplies for a Dependable Building Project
Every construction project has its own unique challenges with very different project specifications. This is why State Building Products offers metal studs in various sizes and thicknesses, so you can find exactly what you need to create a strong, durable structure for any purpose. With a steel frame and studs in your construction project, your building will stand up to even the harshest weather conditions with greater strength than traditional wood studs. The metal framing also makes the structure resistant to fire, and the metal is fully-recyclable, so it is much better for the environment. No matter how big or small your construction project is or what industry the building is being constructed for, you will get unmatched quality for a successful project every time.
For more than 50 years, clients throughout the United States have relied on the experienced professionals at State Building Products for reliable steel products for construction projects of all shapes and sizes. Between a superior inventory of structural steel products and our attentive, friendly customer service, State Building Products will work with you to build a strong, long-term business relationship with you as your steel supplier. For more information about how we can assist you and your business with your structural steel supply needs, contact us today.