Trusted Steel Supply Helps Businesses Finish Projects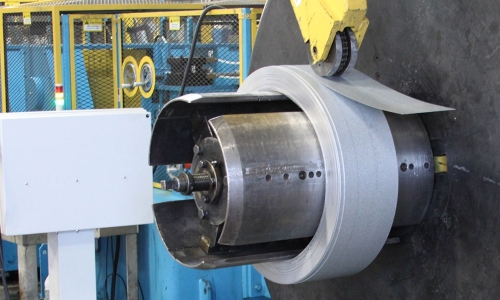 Whether a project you're working on calls for a complete structural overhaul or is in need of support beams and structures, State Building Products can provide trusted steel supply that will make your structure stand stronger than ever. With a long history of customer satisfaction and some of the best product in steel supply on the market, State Building Products will help you get your project where you want it.
A strong base
Compared to traditional wooden frames, a steel framing system from State Building Products gives you an even stronger hold for your structure's framing. Whether you're building new construction or working on renovation, when you want strength throughout a structure, steel supply from State Building Products builds a stronger structure. Through uniform, galvanized steel, our steel products won't let you down.
Specialty steel
Not only does State building Products provide structural steel for standard building needs, but we also provide steel accessories that can give you the unique solutions you need depending on what your project calls for. With options like furring channels for existing walls or uneven surfaces, or flat strap steel that can provide cross or lateral bracing, we've got you covered. And, if you require any unique angles or cuts for your project, we at State Building Products would be more than happy to work with you and see what we can come up with for your build. No matter what part of your construction needs steel supply, we've got what you need.
Certified steel
Not only does State Building Products provide you with the steel options you need, but many of our steel supply is also certified in multiple ways for safety standards and strength for construction projects. With compliances met to industry standards, State Building Products provides the steel that you can depend on.
With over a decade of experience in the steel supply industry, State Building Products has the products and customer service you can expect from a professional provider of steel products. Contact us today to learn more about what we can do for your construction projects!