The Top Ten Reasons Why Structural Steel Benefits Builds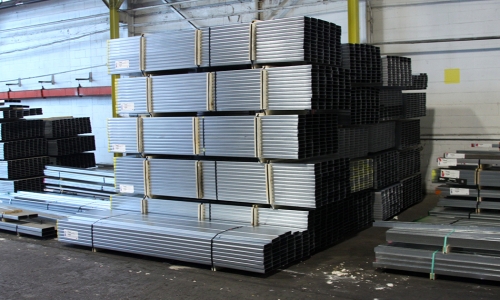 When you are deciding whether to use structural steel for a building project, we at State Building products can ensure that with the benefits it has to offer, you will not get any better with your builds.
Save on builds – Structural steel's initial costs, as well as the savings you get for foundations, façade systems, and more, can bring the price of builds down for businesses.
Prepared early – State Building Products can have your materials fabricated and perfected off-site while preparation work is being done to ensure an accelerated workflow on the site.
Versatile builds – Because structural steel can be modified in a large variety of ways, construction projects are allowed more versatility.
Easy changes – Structural steel, compared to other materials, is simple to modify for future changes to a building.
More space – The lightweight strength of structural steel allows for more open floor spaces that require less support than other materials.
Quality materials – SBP's structural steel comes with the knowledge that you get steel from a manufacturer with decades of experience, meaning a guaranteed quality product.
A greener approach – Buildings constructed using structural steel can be recycled, meaning buildings have a low environmental impact, leading to more sustainable construction projects.
Stronger products – Compared to other building materials, structural steel gives you the strongest foundation for buildings that will keep them secure far into the future.
Solutions to problems – With so many different variations on structural steel available to be made by a professional steel supply company, every part of a build can get the structural solutions it needs.
Lower risk – Because steel products do not come with the risks of burning that wood structures do, the construction and operation within buildings made with structural steel is safer.
State Building Products encourages you to give us a call to discuss the points listed about our structural steel and learn even more about how it can benefit your build.