Ten Benefits of Using Structural Steel for Your Build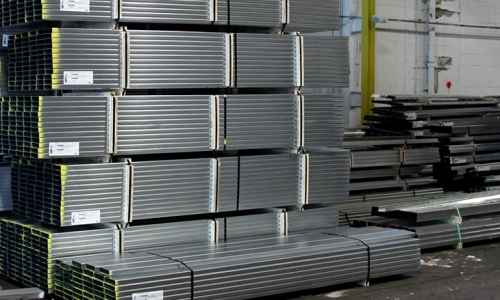 When you begin the process of a significant building project, structural integrity should be one of your top priorities. You want the structure to be as strong as possible, so it will last as long as possible. One of the best ways you can ensure the strength and durability of the overall structure of your building project is to use structural steel. The experts at State Building Products can provide you with the structural steel you need for a successful build, no matter what size your project is. Read further for more information about ten ways in which structural steel can benefit your build.
Save Money on Your Project – with affordable initial costs and savings on foundations and façade systems, structural steel from State Building Products will give you unbeatable durability while keeping your project under budget.
Early Preparation –State Building Products can prepare the structural steel you need for your project ahead of time, fabricating them to your exact specifications, so the steel will be ready for installation when it arrives on site. This makes for a quicker, more streamlined process that will keep you on schedule.
Increased Versatility – we have the ability to modify structural steel in a number of ways, so no matter what your blueprint requires, we can provide you with exactly what you need for a successful build.
Easy Modification – in comparison to other materials, structural steel is much easier for modification, allowing you to make changes to the building in the future much more easily.
More Open Floor Space – the superior strength of structural steel necessitates fewer load-bearing walls or poles, allowing for more open space and more versatility with how you use the space.
High Quality – for more than 50 years, State Building Products has provided clients throughout the country with structural steel that will meet even the highest quality standards.
A Greener Approach – structural steel can be recycled, so buildings made with this material have a lower impact on the environment and are much more sustainable in the long run.
Superior Strength – other building materials cannot match the structural strength that your building will have when built with structural steel, so your building will stand strong for decades.
Minimize the Problems – structural steel is available in so many different variations that we can provide you with the steel you need for whatever construction project you have in mind.
Increased Safety – unlike wooden structures, structural steel doesn't carry the risk of fire, so construction and operation inside a building made from structural steel is much safer than those constructed from wood.