Structural Steel Makes for Unbeatable Construction Durability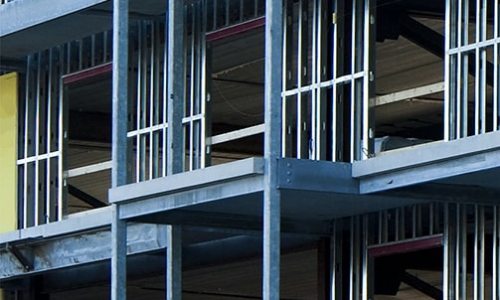 When you plan a commercial construction project, every detail needs to be perfect to ensure the structural integrity of the building. The most important phase of planning a new building project is ensuring that the building has a strong foundation. With structural steel from State Building Products, you will get the strongest possible base for your commercial construction project. Get peace of mind knowing that your framework structure will keep your building standing strong for years and years. While traditional wooden framing may be tempting, structural steel is a far better option in the long run. Let's take a look at the benefits that come with using structural steel for your construction project.
Unbeatable Durability
A framework constructed of structural steel can withstand the elements of any weather conditions. Steel offers a higher level of resiliency, giving your construction project stability that other materials simply cannot match. Even for larger projects that face more airflow and higher winds, the structural steel framework of your building will hold up against any weather conditions and stand the test of time.
Reduced Fire Risk During Construction
Unlike the risks associated with wooden framework, structural steel reduces the chances of fires during the construction process. The structural steel from State Building Products will allow you to build a framework that is not only stronger than a wooden one but will also eliminate the risk of fires during the building process. This means a safer and more secure building site, which adds protection to the construction workers building the project. There is no better combination of increased safety, stability, and durability in the industry.
Increased Versatility in Building Projects
Structural steel is the superior material for the framing of commercial buildings of any size and for any purpose. Whether you need framing for load-bearing or non-load-bearing walls for interior or exterior framing, the structural steel framing from State Building Products is the perfect solution to what you need for your next commercial construction project. These structural steel products are available in various sizes, giving you the versatility you need to complete construction projects for any industry, no matter how big or small. If you have a construction project coming up, make sure you get the job done properly with a high level of quality and durability. Call State Building Products and find out how we can assist with your structural steel needs today.