Strong Metal Studs for Durable Construction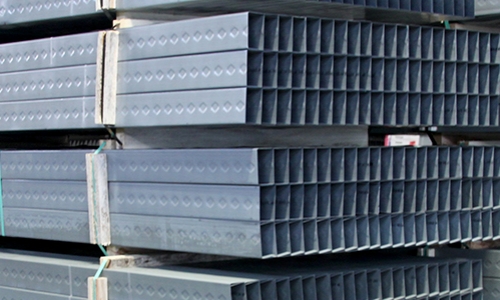 When you have a construction project in the works, high-strength metal studs from State Building Products can give your building an extra measure of strength and stability. We craft metal studs from a long sheet of steel, making them perfect for products that need a stronger frame for enhanced durability. Read on for more detail about why metal studs from State Building Products are the perfect solution for your new construction needs.
The Advantages of Using Metal Studs
Unlike other building materials, steel offers a number of advantages in the construction field. State Building Products offers ProSTUD® metal studs that stand up against any other options on the market. One advantage is the reduction of flange fade and screw spinout, meaning that the screws will hold more tightly and securely. You will also benefit from increased strength and limiting heights in large part due to stiffness created by a diamond-embossed web. The result is a professionally crafted product that offers strength and stability you simply can't get from inferior building supplies and products.
We Have What You Need to Complete Your Project
At State Building Products, we know that no two buildings are alike, and as such, you will need metal studs for your distinct specifications. We have studs available in a number of sizes, with varying widths and thicknesses, allowing you to find the perfect solution for your construction project. A new build needs stability, and with these products, your foundation will be stable and stand the test of time against even the harshest elements. No matter how big or small your new construction project is, you can trust the quality metal studs from State Building Products to meet your needs and fit within your budget. Contact us today for more information about the metal studs we can provide for your next endeavor.
For nearly 50 years, State Building Products has been one of the leading steel suppliers in the country. We take great pride in the quality of our products and the expert level of customer service that we provide. No matter the size or scope of your next construction project, you can count on us to provide you with the steel and support you need to ensure that the project is finished within your budget while meeting your deadline. For more details about how we can assist you, feel free to contact us and tell us about the project you have on your agenda.