Steel Supply for Successful Construction Projects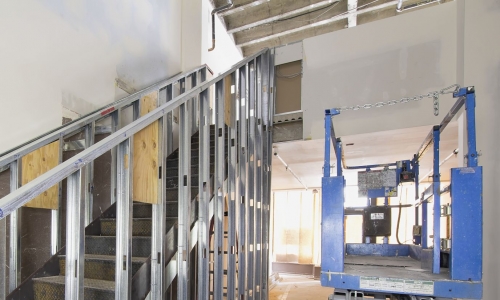 State Building Products has been the leading steel supply company in the country for nearly fifty years. With the many years of experience we have, we can make sure that you get the quality, dependable steel framing products you need to complete your construction project with a superior standard of quality and durability that will last for years. Our experienced professionals will work closely with you to make sure that you get the right products to complete projects of any size or scope. Read further for more information about how our steel supply services can help you maintain your high standards for a reliable construction every time.
Get the Strongest Possible Framing for Your Construction
Besides your foundation, the framing is the most significant component of your construction project. Any issues with the overall frame of your building can cause issues during the building process, or worse, they can cause structural issues that will result in months or years of headaches with repair needs. When you rely on State Building Products for your steel supply needs, you will be able to build a solid steel framing system for your project that will stand the test of time. No matter the size of your project, you can get unbeatable strength and durability with steel supply services from State Building Products.
We Can Provide You With Specialized Steel Supply
In addition to the steel framing products State Building Products can provide, they can also make sure you have the right accessories and parts to successfully complete your construction projects with the high standard of quality that customers expect. From a full range of channels, like furring channels, and cold rolled U channels, to flat sheets, angle pieces, and more, State Building Products can provide you with custom products to fit any of your specifications to ensure the best, strongest support for your construction project. Not only does this mean a better result for your building, but you will also save time and money by getting the right products that will fit perfectly with the building plans. No matter what sort of building materials you need, State Building Products can get you everything you need for a successful project every time.
Once you work with State Building Products on one construction project, we are confident that you will count on us for every project you work on moving forward. We are ready to help you, so give us a call and let us know how we can assist you with your steel supply needs today.