Steel Supply for Increased Construction Durability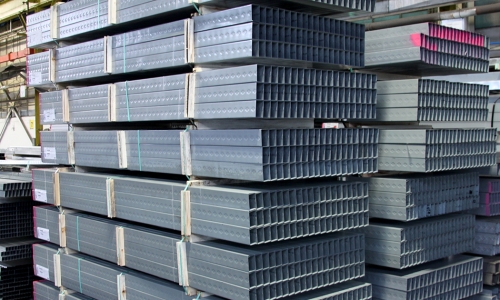 Since the early 1970s, State Building Products has been the leading steel supplier for steel manufacturers throughout the country. With that many decades of experience, we have the knowledge to provide you with the quality steel you need for construction projects of any size. Durability is the most important factor for a building project, and with our steel framing, you will get a building that is far stronger than buildings framed with wood. Our professionals will work closely with you to ensure that you get everything you need for a high standard of quality on every project you complete. In today's post, we will discuss the benefits of relying on State Building Products for all your structural steel needs.
Superior Strength for Your Construction Projects
Framing is the most important part of any construction project after the foundation has been poured. Even the slightest mistake with the frame can have a domino effect for the construction process, causing all sorts of delays and headaches. When you work with State Building Products for your structural steel needs, you can rest assured that you will get the quality steel you need to fit your exact specifications. This means for a much smoother construction project at the highest standard of quality and superior strength. State Building Products can supply steel for any size construction project you have.
Specialized Steel Supply for Every Aspect of Your Build
State Build Products can also provide you with the right parts and accessories you need in addition to the structural steel to finish your construction projects. Whether you need furring channels, cold rolled U channels, flat sheets, angle pieces, or other products for your project, we can help you find exactly what you need with the same high standard of quality that companies have come to expect from us for the last five decades. We can customize these pieces to fit your blueprints, allowing for easy, stress-free construction. Our experienced professionals are available to help you find everything you need for a successful project that will stand strong for decades.
At State Building Products, we strive to ensure that every client we work with is so happy with our products and services that you will rely on us for all of your structural steel needs. Our staff of experts is eager to help make sure you get exactly what you need, so contact us and let us know about how we can help with your next construction project today!