Steel Framing Systems Benefit from Custom Additions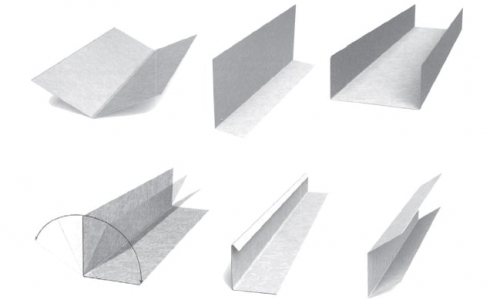 When working on the steel framing system for a new build, you may run into complicated areas that require worked steel that can fit into your build in a way traditional steel framing can't. Whether from the size of the work area that you must apply steel framing or a city's layout for your building, traditional steel framing alone may not be enough. With State Building Products, you get not only the standard steel framing you need, but you also have access to our Angle steel framing, which can bring new possible frame positioning.
Fit any build
Angle from State Building Products is the versatile addition to any construction project that can ensure your build is as strong as possible. With the capability to make or source Angle steel framing in almost any size, gauge, or bend, Angle can fit into a variety of builds to ensure that you are able to craft framing for your build, no matter the angles needed. Designed to go around corners, add additional support to other metal framing, and more, Angle helps bring your build together.
Customized framing
Not only can our Angle steel framing system provide almost any angle or bend, it is also offered in larger sizes and uneven leg lengths to give you full control over your build. State Building Products knows that construction projects can have unseen problems, or even calculated, but complicated needs, so we offer structural streel framing that can fit into almost any build. If your custom application request comes with a detailed drawing at the time of order, State Building Products can provide the perfect Angle for your project.
State Building Products produces and sources the steel framing systems you need for any construction projects that require the strongest structural support. Contact us today if your project needs the capabilities of our Angle steel framing!