Steel Channel Allows Versatility in Structural Builds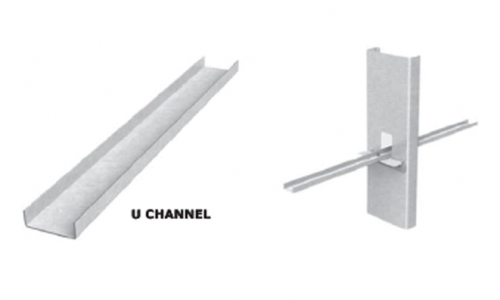 When your construction project needs versatility within its build, steel channel from State Building Products provides a variety of options to ensure your build can do what you want it to. Our business has crafted steel products for different projects and businesses over the years, and, with our different steel channel crafted from galvanized steel, we can provide you with the durable and dependable materials you need to have a successful build.
Support your build
When you need bridging or extra support in your steel framing system, our Cold Rolled Channel is the steel channel for the job. This type of channel can prevent any twisting that might otherwise occur within framing systems, as well as provide lateral support. The perfect supplement to framing systems, Cold Rolled Channel can be cut to any custom length to fit your project any way you need it.
Keep noise low
Working in an office space that you would like to stay quieter despite others being around it? Resilient Furring Channel from State Building Products can provide you with a method of steel channel crafted specifically to reduce transmission of airborne sound through partition and ceiling assemblies. This steel channel not only gives you one of the most efficient ways of keeping noise levels from other parts of a building low, but it also provides a resilient and strong hold to support your build.
Allow attachment
With the Z Furring Channel that State Building Products provides, you can attach gypsum wallboard, veneer, or plaster to the interior of masonry walls! A popular material for the outside of office spaces, masonry can easily accommodate rigid insulation and help you have a simple way to supplement your build through versatile use.
With these types of steel channel and more, State Building Products gives construction crews better options when building a project. Contact us today to see which will work best for your current one!