Reinforce Your Construction Project with Metal Floor Joists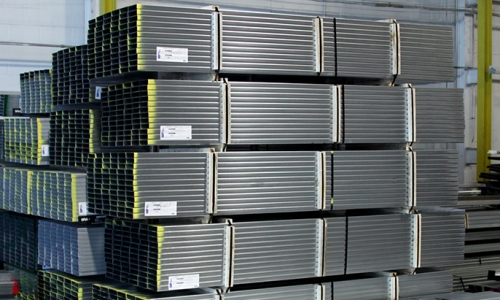 Structural strength and durability are crucial when you are working to complete a home or business construction project. One of the best ways in which you can strengthen the structure is by using metal floor joists sourced from State Building Products. Metal floor joists provide a stronger, more durable option than traditional wood joists, so your structure will stand strong and sturdy for years and years to come. In today's post, we will look at the benefits of relying on State Building Products for your metal floor joists and structural steel framing needs.
Keep Your Building in Compliance
Whether you are working on a residential or commercial structure, you need to make sure that it adheres to all relevant building codes. Otherwise, you can end up wasting time and money making changes and jumping through hoops to get the structure in compliance. State Building Products can help by providing you with metal floor joists and structural steel required to properly support the structure's weight safely and effectively. We'll make sure the support structure of your construction project is up to code, so you can focus on other details with peace of mind that the building is structurally sound. By framing and reinforcing your project with steel, you get unbeatable longevity, no matter how big or small the project is.
We Have a Long, Proven Track Record of Success
Without the proper materials, you face the possibility of running into problems throughout the construction process. With more than 50 years of experience supplying building materials, State Building Products has the experience and knowhow to ensure that you get all the quality supplies you need to successfully complete the project with a high standard of quality while also keeping your project from going over budget. We have helped clients complete building projects for a wide variety of applications, building and maintaining a stellar reputation for quality service. We know that after working with us on one construction process, you will count on State Building Products for all your future construction projects.
State Building Products takes great pride in supplying contractors throughout the region with the best in structural steel framing, metal floor joists, and other steel for durable, quality construction projects. We will provide you with everything you need to complete a strong structure that complies with all local, state, and/or federal building codes. Please contact us and let us know how we can assist you with your next construction project.