Quality Galvanized Steel Supply Supports Construction Companies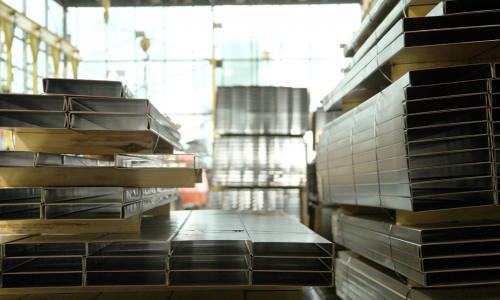 With winter fast approaching, your construction products can benefit from strong, galvanized steel supply to establish your structural components. Before we know it, snow will be falling on us once again, but you can still get quality steel products and services from State Building Products beforehand and all winter long. We know construction projects and what our clients need, so our steel supply company can be your go-to when it comes to construction materials.
Parts for every need
From basic structural components to smaller accessories needed for specific parts of a building project, State Building Products does it all. We produce galvanized steel products that cannot be beat. Stronger than wooden framing for structures, the steel products that State Building Products has to offer provide the durability and dependability that you can depend on for your construction. Accessories we craft help to fit in extra support for even the most unique construction designs. Plus, the interior drywall framing we provide allows you to not only get the base of the structure built up with framing, but also all the necessary foundations in place for planned rooms. And, if you need a specific length cut for your structural steel, we can help you out by giving you the perfect length for your project.
Supply big and small
Whether you're building a single story office building or a multi-level apartment complex in a downtown area, State Building Products have the galvanized steel to help. We supply construction projects big and small, with a professional team that is capable of fulfilling even the largest orders of structural steel. When you need construction materials, you need a dependable company that gets you exactly what you need every time you order, and that's exactly what you get with SBP.
Serving customers and operating as a steel service center since the early 1970's, State Building Products has the experience and capabilities you can depend on for structural building components. Contact us today to get started on your order!