Our Metal Floor Joists Give Construction Projects Unbeatable Strength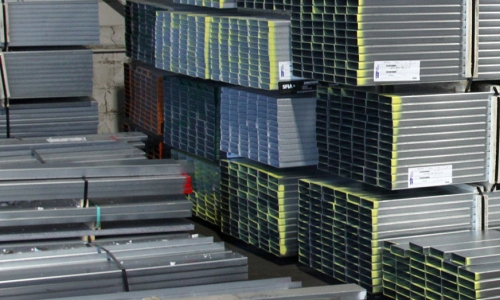 Construction projects need to be built for strength to ensure long-term stability. While wooden framing may be sufficient for many projects, structural steel is much stronger, more durable, and also has other benefits. By using structural steel and metal joists for your construction project, you get greater flexibility with the type of floorplan you can implement while also creating a structure that is safer. State Building Products can supply you with quality structural steel cut to your precise specifications for any construction project you plan to complete. In today's post, we will discuss the numerous benefits of using structural steel and metal joists to complete your next residential or commercial construction project.
Keep Your Structure in Compliance with Building Codes
No matter what sort of structure your company intends to build, you need to make sure the structure is sound and complies with all local and state building codes. This is especially important when it comes to the structural support of the building. If your building doesn't have proper support, bringing it up to code can be a long and expensive process. This is why using structural steel and metal floor joists from State Building Products is so beneficial for your construction project. Not only can steel properly support your structure, but it is strong enough that you may not need as many support beams for the building. This allows you to have a more open floorplan and maximize use of space, which is especially important when constructing a commercial building. Whether you are building a simple strip mall or a large industrial complex, structural steel and metal floor joists are the superior building materials for long-term success.
We're Industry Leading Steel Suppliers
Nothing is more frustrating on a construction site than a supply chain interruption. If your workers are standing around waiting for supplies, it wastes their time and your money. With more than 50 years of experience, State Building Products can make sure you get all of the supplies you need when you need them. We work closely with our clients to ensure that we have a full understanding of their needs and expectations, and we take every measure to ensure that both are met. We'll even make sure that everything is to your precise specifications, so that when we're done unloading, your team is ready to get to work. For more information about how State Building Products can provide you with metal joists and structural steel for your next project, contact us today.