Metal Wall Frames Bring the Best Support to Structures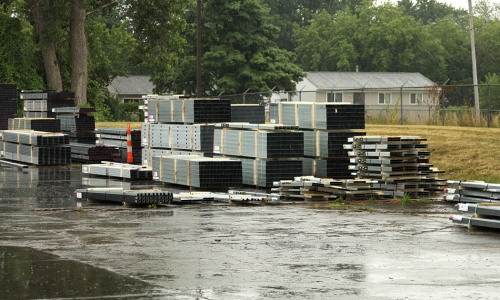 As construction continues through the winter, you can strengthen future builds this season, and seasons into the future, by utilizing metal wall frames from State Building Products. New buildings deserve only the best materials, and you can get the best in the business with State Building Products. As the premier provider of galvanized steel construction materials, State Building products has everything that construction companies need to strengthen their builds with quality products.
Building made easy
When you are installing your building's framing, it should be a process that doesn't take more effort than necessary. The metal wall frames from State Building Products are a lightweight drywall system that can make the process of construction easier for non-load-bearing partitions. But, just because your framing system is lightweight doesn't mean that it loses out on strength. The galvanized steel from State Building Products has been used in a large variety of construction projects. With the capability to cut steel however you need, our operation can help you find the best framing products to complete your construction.
Metal wall frames of all sizes
From residential buildings to commercial or even industrial spaces, State Building Products can provide the appropriate metal wall frames to give extra strength to the structure. No matter what our customers need, we at SBP craft quality steel products that can help their construction. Whether your build needs small accessory parts to connect framing piece or structural steel to help your building stand up against the elements for the long-term, we have what you need. Our customers have trusted us for years with providing them the best steel supply in the business, so we know that we can do the same for you.
With the knowledge and capabilities to craft the best steel supply in the construction materials business, you can count on State Building Products for all your metal wall frames. Offering strength and durability like no other, you can see the difference of steel products today by contacting us today!