Get Superior Durability with Strong Metal Studs for Your Construction Project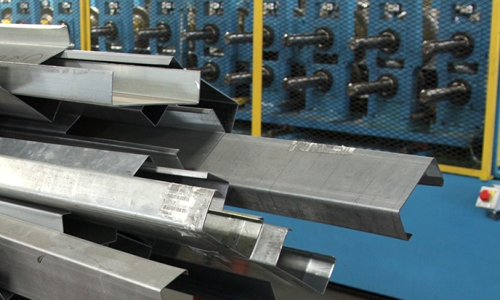 State Building Products can provide you with the superior strength of metal studs for your next construction project. No matter how big or small your next build might be, we can provide you with the structural steel you need to ensure the building has the strength and stability to stand for decades. In today's post, we will discuss the benefits of using metal studs and structural steel for superior strength in your construction projects.
Using Metal Studs for Unbeatable Strength
Steel provides construction advantages that other building materials cannot match. Our ProSTUD® metal studs offer a level of strength that no other options on the market can match. They are designed to reduce the amount of flange fade and screw spinout for a tighter, more secure hold. They also feature a diamond-embossed web which creates added stiffness and strength while also limiting heights. The end result is unmistakable, with strength and stability that you just cannot get from wood or any other building materials available on the market.
Get Everything You Need for a Successful Build
No two construction projects are alike, which means that they each need studs designed to the project's specifications. At State Building Products, we have metal studs in a number of sizes with varying widths and thicknesses, giving you the ability to find exactly what you need to properly stabilize the structure for unmatched longevity. Even against the harshest weather around the country, your foundation and overall structure will hold strong and stand for years and years. These strong metal studs are even more crucial for taller buildings that are more vulnerable to higher winds. No matter the scope of your construction project, State Building Products will make sure you get the strong quality steel you need to make the project a complete success.
Since the early 1970s, State Building Products has taken great pride in being the leading steel supplier for clients all throughout the country. With an inventory of top quality structural steel products and a level of customer service that can't be matched, we are your premium source for steel, not matter how big or small your construction project is. We can supply you with all the steel you need, keeping your next build on schedule and within budget, so contact us and let us know about your structural steel needs today.