Get Structural Steel and All the Accessories You Need for a Successful Build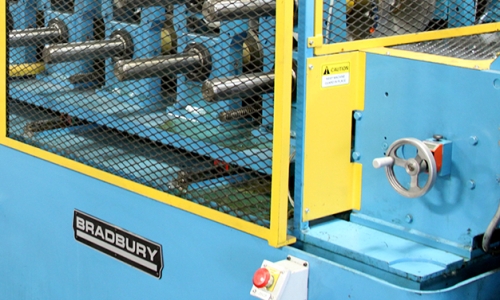 Since the early 70s, State Building Products has been the industry leader in structural steel supply throughout the country. We take extra measures to purchase the highest quality of steel at the best prices on the market, allowing you to get the structural steel you need while maintaining a healthy bottom line. You also get the peace of mind knowing that your construction project will be completed with a high level of strength and durability. In addition to the structural steel supply services we offer, we can also provide you with a full selection of accessories you need to complete your construction project. Read further for more information about everything we can supply to ensure you can complete all of your building construction ventures are successful.
Steel Framing for Durable Construction
While wood framing is effective, it does have its drawbacks when compared to structural steel. Wood warps, which can cause issues during the construction process and can cause long-term issues if moisture gets into the wood. Structural steel is much stronger and non-porous, making the construction process more efficient and giving the structure unbeatable durability. Structural steel will not foster mold or bacteria, and it is impervious to carpenter ants, termites, and other pests that can potentially damage the home.
Galvanized Steel Accessories to Reinforce Your Build
Once you have your framing up, there are a lot of other accessories you need to complete the job. We have a full selection of furring channels for drywall, partitions, ceilings, and even masonry walls to reinforce the structure. We also have products for reinforcing wall frames, shelves, cabinets, handrails, or any other component of the project that needs added support. We can supply standard flat sheets of steel with thickness of 2 to 49 inches and lengths of 8 or 10 feet. We can even provide almost all of our structural steel cut to your specific dimensions. No matter what you need for a strong, durable build, State Building Products has you covered.
The dedicated professionals at State Building have worked hard for more than five decades to build and maintain a stellar reputation as one of the premier steel suppliers in the United States. Whether you need steel for a single project or ongoing supply for your construction company, we will make sure you get the quality supplies you need at prices that will fit your budget. Contact us and tell us how we can assist you with your structural steel needs today.