Get Structural Build Versatility with Steel Channel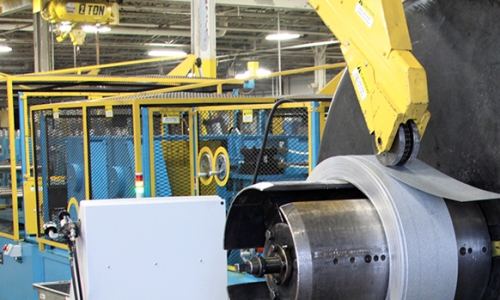 If you are planning a new building project, steel channel from State Building Products gives you the versatility to finish your construction project the way you need it to. We have crafted steel products for numerous businesses over these many years, giving our clients durable dependable materials for your next construction project. Crafted from galvanized steel, our steel channel will give your project the strength it needs to stand for years to come. Read further to learn more about the quality steel products we can provide for your construction needs.
Strong Support for Your Building Project
When you are in the process of building a structure with a steel framing system, the Cold Rolled Channel that we can provide is the solution if you need bridging or extra support. The Cold Rolled Channel can be custom-cut at any length to your project's exact specifications. This provides your structure a dependable supplement that will prevent the framing system from twisting while also providing lateral support for enhanced strength to the overall construction of the building.
Lower the Noise Level in the Building
When constructing a building with an office space that needs to be quieter, the Resilient Furring Channel from State Building Products is the solution you need. This type of steel channel is specifically crafted to reduce the amount of airborne sound that transmits through partition and ceiling assemblies. Not only will this type of steel channel help reduce the amount of sound traveling throughout the building more efficiently, but it will also help to reinforce the structure, providing stronger support for your build.
Allow for Easier Attachment
State Build Products also has an option of Z Furring Channel. This channel allows you to easily attach gypsum wallboard, veneer, or plaster to the interior of your masonry walls. Masonry has become a popular material for office space exteriors because it can easily accommodate rigid insulation. This option gives you a simple way to add a level of versatility to your building project.
State Build Products offers these steel channel options, in addition to many others, that will give your construction crew the solutions they need to successfully complete the construction projects while meeting all of the customers' specifications. For more information about which products are right for your next construction project, contact us, and one of our knowledgeable staff members will help you with anything you need.