Get Long-Term Strength with a Metal Floor Joist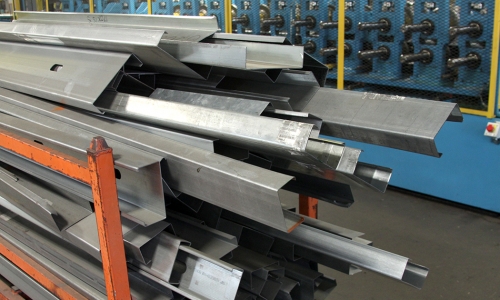 When you have a home or business construction project, you should consider a metal floor joist to give your structure an unbeatable level of strength and durability. State Building Products can provide you with metal floor joists that will reinforce your project far better than traditional wood joists, giving you peace of mind that your construction project will stand the test of time. Today, we will take a more in-depth look at the advantages you get from using metal floor joists for your residential or commercial building projects.
Compliance with Building Codes
Regardless of where you are building your structure, you are going to have to make sure that the project is in compliance with all relevant building codes. If your building does not meet these codes, it can cost you time and money making last minute adjustments and changes. State Building Products can provide you with the durable metal floor joists that you need to ensure that your structure can safely support the right amount of weight. With the structural steel construction products that we provide, your building will be completed with extra strength and durability that you do not get from traditional engineered wood. Metal floor joists are a great investment in the longevity of any construction project.
A History of Success
The process of purchasing materials is a significant part of the process for your construction project. When you count on State Building Products for your construction materials, you will benefit from nearly 50 years of experience from dedicated professionals who will work closely with you to make sure you get the high quality products you need at prices that will keep you within budget. We have worked with clients from a large number of clients in a variety of fields, building a long history of successfully helping them complete construction projects with the high standard of quality they need. We look forward to adding your name to our extensive list of satisfied customers, so contact us and let us know how we can assist you today.
With many decades of experience providing steel construction supplies, State Building Products can provide your construction company with the very best steel products in the industry to ensure that your structures are completed with a high level of quality and strength. Feel free to contact us if you have any questions about how we can assist you with metal floor joists and any other construction needs.