Get Durable Construction with Metal Studs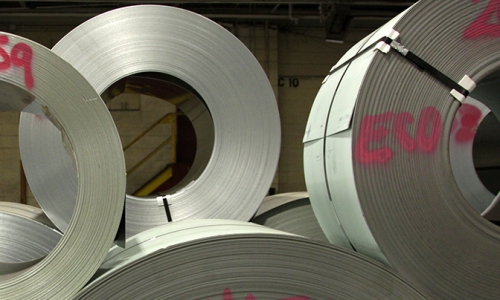 State Building Products has worked for decades building a stellar reputation as one of the best steel suppliers in the country. We can provide you with superior strength for all of your construction projects in the form of strong metal studs that give you stability that cannot be matched by traditional wood studs. All of our metal studs are crafted from a single long sheet of metal, giving your building a frame with unmatched durability. In this post, we will discuss why metal studs from State Building Products offer effective solutions for all of your construction projects.
Why Metal Studs are the Best Option
Using steel for your construction projects gives you advantages that other materials simply cannot match. We use ProSTUD® metal studs that are superior to any of the other options on the market. These studs are specially designed to reduce flange fade and screw spinout for a more tight and secure hold. They also feature a diamond-embossed web that creates greater stiffness for increased strength and height limits. Using these studs will result in superior strength and stability for every construction project you complete.
Get Everything You Need to Complete Your Next Project
When you are in the construction business, you know that every building you work on has its own specifications, which means that studs with different lengths or thicknesses may be necessary for the construction process to be successful. State Building Products will make sure that you get metal studs to those specifications, making for a successful construction process and resulting in stability that will hold for decades. We can provide these quality studs for construction projects of all scopes and sizes to ensure long-term success while fitting in your budget. If you need superior strength for your next construction project, contact us and we will help you find whatever you need.
State Building Products has dedicated the last 50 years to providing builders throughout the country with the strongest metal studs in the industry. We provide products that will fit both your projects specifications and your budget, making them the perfect solution for every construction project you do. Once you order metal studs from State Building Products for one project, we are certain that you will rely on us for all of your steel supply need. Contact us and let us know about the structural steel you need for your next project.