Get a Successful Build with Structural Steel from State Building Products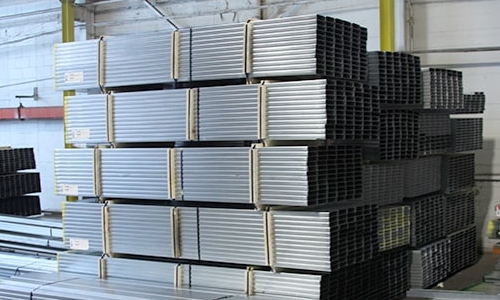 State Building Products has provided clients throughout the country with the highest quality of structural steel in the industry since the early 70s. We are constantly watching the market in order to purchase the highest quality of steel at the best possible prices to ensure that our clients get the steel they need at prices that will help maintain a healthy bottom line. This gives you the confidence that your construction project will be completed with the strength and durability needed for long-term success. We can also supply you with a wide range of accessories needed to put the finishing touches on construction projects of any size. In today's post, we will take a close look at the structural steel and accessories we can provide to help make your next build a successful one.
Sturdy, Durable Construction with Steel Framing
Wood framing is a tried and true method for construction, but it comes with drawbacks that you don't get when framing your structure with steel. Wood has a tendency to warp, especially when exposed to moisture, which is a long-term problem that you won't have to deal with when using structural steel. Since steel is non-porous, you don't have to worry about water penetrating its surface. Not only does this mean the structure will be stronger, but the steel is also impervious to carpenter ants, termites and other pests who can wreak havoc on wooden framing.
Reinforce the Structure with Galvanized Steel Accessories
With the framing completed, there are still a lot of accessories that need to be installed in order to finish the job properly. State Building Products can provide you with a full range of the galvanized steel accessories you need to put the finishing touches on your project. We have a full line of drywall furring channels, resilient furring channels, and Z furring channels to be used for drywall, partitions, ceilings, masonry walls, and more for increased strength and reinforcement. We can also provide you with products that can provide added strength for shelving, cabinets, handrails, or any other component needing a little extra strength. If you need standard flat sheets of steel, we have flat sheets from 2 to 48 inches wide and 8 or 10 feet long in gauges from 12 to 20. We have all the steel you need for a successful build, so contact us and let us know about the steel you need from State Building Products.