Get a Steel Floor Joist for a Strong, Reliable Foundation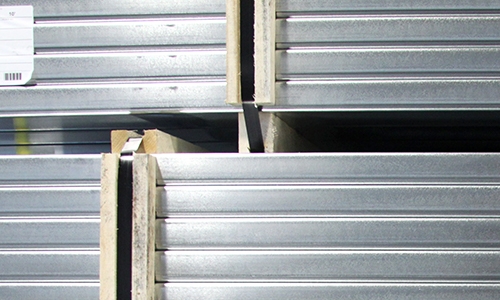 When you have a new residential or commercial construction project, count on the experience professionals at State Building Products for dependable steel to use for floor joists that will give you unbeatable support for buildings of all shapes and sizes. We have been supplying steel to contractors throughout the country since the 1970s, so you can trust us to provide you top of the line service and products for all of your construction needs. In this post, we will take a closer look at how galvanized steel is the superior material to use for your floor joists.
Why Steel is Superior to Wood for Your Joists
Wooden floor joists are fine for certain construction projects, but the galvanized steel you get from State Building Products can provide your next project with significantly more strength for a much longer period of time. Not only is steel resistant more to the elements and moisture than wood is, reducing the risk of mold or insect infestations, but they also reduce the possibility of fires, giving you confidence that your construction project will hold for a long time without the major issues that can happen with wooden joists.
Steel Will Hold Its Shape Better Than Work
Another potential issue with wooden joists, especially in more humid regions, is moisture. Because wood is porous, excess moisture can absorb into it, which can result in the floor and support beams warping and possibly rotting. You don't have this issue with steel from State Building Products. Steel is not porous, so it will not absorb moisture from the air and will hold its shape for decades without issue.
Frame the Entire Building in Steel
For a construction project with superior strength, you can frame the entire building with steel. State Building Products can provide you with everything you need to complete the building with strong galvanized steel for added strength that will stand up to even the most extreme of weather conditions anywhere in the country. No matter how big or small your construction project is, you can count on the experienced professionals at State Building Products to provide you with the right galvanized steel to frame the entire structure.
For five decades, State Building Products has provided clients throughout the United States with the very best steel framing and construction products in the industry. For more information about the products we offer and to discuss your project, contact us and let us know about what you have in mind.