Finish Your Business Projects with Trusted Steel Supply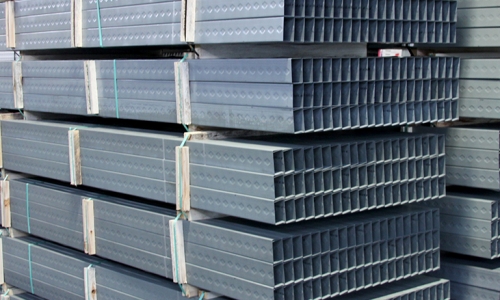 If you are working on a project that requires overhauling the entire structure or just need beams and structures for added support, State Building Products is your source for dependable steel supply that will result in the structure being stronger than ever. With years of experience providing customers with the best quality in the steel supply industry, State Building Products will get you everything you need to keep your business running the way you need it to. Read further for more information about the benefits of working with the experienced professionals at State Building Products.
Get a Strong Structure
In contrast to traditional wood frames, the steel framing system you can get from State Building Products offers a significantly stronger frame for your structure. No matter if you are working on a new construction from the ground up or you are renovating and reinforcing an existing structure, steel is a dependable option to ensure that your structure holds strong for years to come. You can rest assured that the uniform galvanized steel products we offer will stand the test of time for your construction project.
Specialty Steel Products
Beyond supplying structural steel for traditional building needs, State Building Products can provide you with a wide selection of steel accessories to meet your business needs. Whether you need furring channels to fix existing walls or uneven surfaces, or you need flat strap steel for cross or lateral bracing, State Building Products can help you find the right products to help you successfully complete your project. We can even supply you with steel featuring unique angles or cuts you require, so call us and let us know of any unique products you need for your specific project. We are dedicated to meeting your construction needs with a high standard of quality products, so let us know how we can assist with your specialty steel needs today.
Certified Steel
When you choose State Building Products for your steel supply needs, you can rest assured that the steel we offer is certified in numerous way to confirm the strength and maintain compliance with the highest of safety standards. This gives you the added confidence knowing that the steel used in your construction projects are of the best quality and will last a lifetime.
For more than a decade, State Building Products have been a leader in the steel supply industry. With an array of quality products backed up with superior customer service, we can handle all of your steel product needs, so contact us and let us know how we can help with your construction products today.