Customized Steel Framing Systems for Superior Durability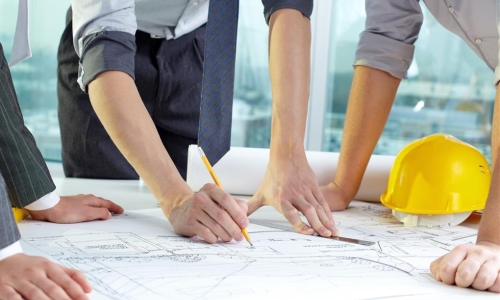 If you are working on a new home construction project with a steel framing system, you may run into some areas where you need worked steel because traditional steel framing is not appropriate or feasible. This may happen because there isn't enough room in the worksite, or maybe steel framing is insufficient for completing the project for a variety of reasons. When these instances occur, you can count on the experts at State Building Products to take care of all of your steel framing needs. Whether you need traditional structural steel framing or angle steel framing for unique applications, you can count on us to provide you with everything you need for a successful project. Let's take a closer look at the benefits of our steel framing services.
Framing Customized to Your Specifications
Angle steel framing from State Building Products offers you a unique combination of nearly unlimited versatility and strength when it comes to adding on to construction project. Our experienced team can either create or source angle steel framing in any size, gauge, or bend, giving you exactly what you need for a strong build that fits your exact specifications. With this versatility, you can complete metal framing for projects of all shapes and sizes, no matter how unique they may be. Angle steel framing can be used for a number of reasons, including reinforcing corners, increasing strength and stability, and also giving your building additional durability and longevity.
Perfect Solutions for Projects of Any Size or Scope
Not only can State Building Products provide you with angle steel framing to match any bend you need in your construction project, but you can also get angle steel framing in larger sizes or uneven leg lengths. This versatility gives you complete control over how to proceed with your construction project. The experienced professionals at State Building Products have a full understanding of the issues and setbacks that you may encounter during your construction projects. Because of this, we have the ability to provide effective structural steel solutions that will make construction projects of any size or scope a complete success. Just provide us with a detailed illustration with clearly defined specifications when you submit your order, and we'll do the rest.
State Building Products has a stellar reputation for producing and sourcing steel framing systems for construction projects throughout Southwest Michigan and the United States. We are eager to help you with anything you need for a successful build, so contact us and let us know about your project today!