Continue Construction Right with Steel Framing Systems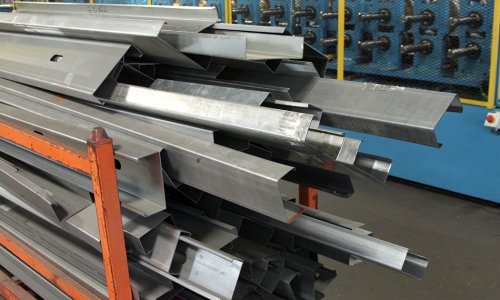 With stay-at-home orders coming to an end and everyone getting back to work, your construction business can continue doing work the right way by taking advantage of durable steel framing systems. As work starts to increase once again, consider the benefits of galvanized steel from State Building Products that can take the building projects of your business to the next level.
All building types
Whether your building requires load-bearing or non-load-bearing wall, exterior or interior framing, custom cuts of framing material, or any other unique needs, State Building Products' steel framing systems have all the components you need to fully-complete the project using durable and dependable steel. We've provided resilient steel for a large variety of businesses from all over, so you know that when you work with us, you're working with a trusted brand of steel that will give your building the strength it needs.
All parts of construction
From structural components to drywall framing, State Building Products' steel framing systems ensure that every part of your project's construction needs are met. With a variety of accessory steel products offered, we can provide steel to fit even the most complicated of structural plans. With the capability to provide components in different gauges and cut lengths, any building, big or small, gets the components it needs to stand strong.
Partnership excellence
Having partnered with some of the well-known names in the building engineering business, State Building Products has a proven record of success and dealings with award-winning businesses that can reassure you that your making the right choice with our steel products. Changing your building materials over from wood to steel after getting back to work might not be the easiest transition, but it's one that will ensure your business crafts projects that stand up to even the roughest conditions and provide a satisfactory structure to every building.
When you need a way to bring your business back to life now that quarantines are coming to an end, you can achieve excellence in construction through the use of our steel framing systems. Contact us today to see what we can do for you!