Complete Building Projects with Structural Steel for Unbeatable Strength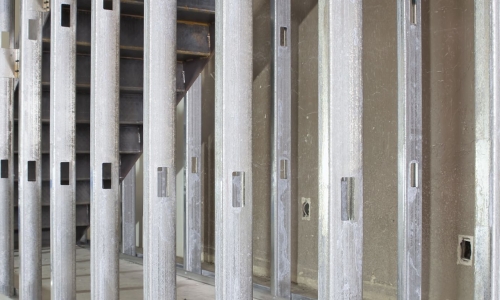 Since the early 1970s, State Building Products has been a leading supplier of structural steel to customers throughout the country. Durability is crucial when constructing a new building, especially for larger industrial facilities. By framing the building with structural steel, you will get a level of durability that other building materials simply cannot match, but there are other benefits to using steel for your construction project. You can learn more about the benefits of structural steel by reading today's post.
Increased Efficiency for Your Building Project
One of the benefits of using structural steel for your next project is the streamlined process that will save you time and money on production costs. Because we can fabricate the steel to your exact specifications, you can hit the ground running as soon as you receive the steel, freeing you to focus on other preparations you need to make in the meantime. Your steel will be ready to go, eliminating the possibility of frustrating setbacks.
Make Changes on the Fly with Better Versatility
Structural steel can be easily modified, giving you incredible versatility during the construction process. Not only does this make last minute changes to the original blueprints easier to accommodate, but it also makes future modifications to the building easier to implement. With this versatility, our experienced team can create solutions for any variations or problems that you may encounter during the construction process.
Stronger Frames Allow for Greater Open Space
One of the great ironies in construction is that structural steel is so lightweight, yet it offers unbelievable support when used to frame construction projects. With this extra strength for your framing, you won't need to have as many supports in place to make sure the structure is stable. This means that the interior of the building will have more open space, giving more versatility for how the inside of the building can be organized for maximum use of space.
A Safer Building that is Better for the Environment
Because structural steel can be recycled and even repurposed for other projects, it results in less waste, which helps the environment. Also, structural steel is not flammable, it is a safer way to frame a building, reducing the risk of fire.
For more than five decades, State Building Products has provided companies throughout the country with structural steel for successful construction projects of all sizes and scopes. We are eager to add your name to our already extensive list of satisfied customers, so contact us and let us know how we can help with your structural steel needs today.