Complete Building Projects with Certified Steel Framing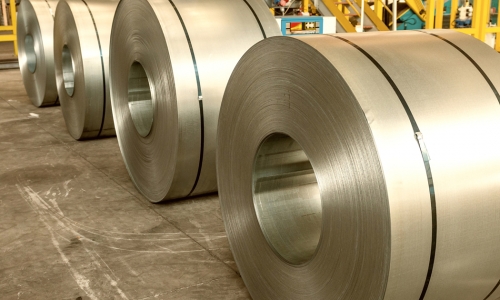 When looking for steel framing to complete any building that your company is working on, you can trust in the galvanized steel provided by State Building Products. We're a provider of structural steel that companies can trust, offering a wide selection of steel products for different applications that have all been certified. We understand the importance of using structural steel that has been approved by the appropriate sources, so we provide exactly that for our customers so they can have peace of mind when building out a project.
ASTM Standards
Credits may not be everything, but they can certainly proof that a company is dedicated to providing only the best products in the business, and that's what you get with State Building Products. Every product manufactured by us meets or exceeds the applicable American Society for Testing and Materials (ASTM) standards for our industry. This goes for our structural steel framing, drywall framing, and protective coating standards in particular. When you need a dependable steel supply company, trust in the certifications at State Building Products.
The SBP Advantage
Whenever you order steel from State Building Products, you're getting the advantages provided by a business that has worked in the steel supply industry for decades. The advantages that come with all our product lines provide the strength needed to build under requirements for today's building codes, while giving versatile options for your framework. From structural components to accessories to fit even the tightest angles of a build, State Building Products provides parts for every aspect of build to add durability, strength, and long-lasting support.
Having provided steel to all the major steel manufacturers in the U.S., State Building Products is the certified seller of steel that you can depend on for your future projects. Contact us today to learn more about the specific steel products we offer, and how their certifications make them the best choice for your builds!