Complete a Successful Build with Strong Structural Steel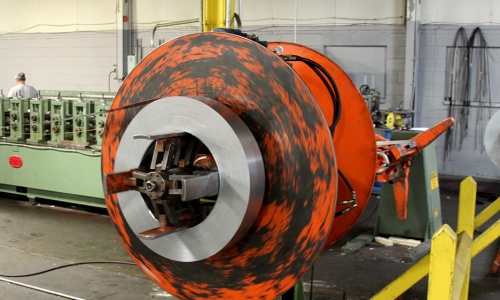 State Building Products has been the industry leader in structural steel supply since the early 70s. With our years of experience, we have built strong relationships with the best steel sources in the country, giving us the ability to provide you with the highest quality of steel at the lowest price on the market. This will allow you to get the strong structural steel you need for your project at a price that will keep your budget under control. In today's post, we will discuss how you can complete all of your construction projects with a high level of durability and quality by working with State Building Products for all of your structural steel needs.
Steel Framing for a Construction Project With Superior Strength and Durability
Wood framing is effective for construction, but it has drawbacks that you don't get with structural steel. Wood absorbs moisture over time, which can cause the wood the warp and hurt the overall strength of the structure. The moisture that absorbs into the wood can also cause the growth of mold and bacteria while also attracting insects like termites and carpenter ants that can cause irreversible damage that can be difficult to repair. Structural steel is non-porous, so it will not foster mold, bacteria, or insects, making it impervious to the issues associated with traditional wood framing.
Reinforce Your Construction with Galvanized Steel Accessories
When the framing for your project is complete, there are other things you will need to properly complete the building. State Building Products can assist you with the accessories you need, like furring channels for drywall, partitions, masonry walls, and more to ensure they get the extra support they need. If you need standard flat sheets of steel, we can provide those at thicknesses of 2 to 49 inches and lengths of 8 to 10 feet. We can cut all of the structural steel to your precise specifications for any project. We have you covered with all of your structural steel needs.
For more than five decades, State Building Products has built and maintained a superior reputation for reliable steel supply throughout the United States. We can handle everything from single projects to ongoing steel supply for your construction company. If you have any questions about the structural steel State Building Product can provide for your construction needs, please contact us today.