Bring Resiliency to Construction with Structural Steel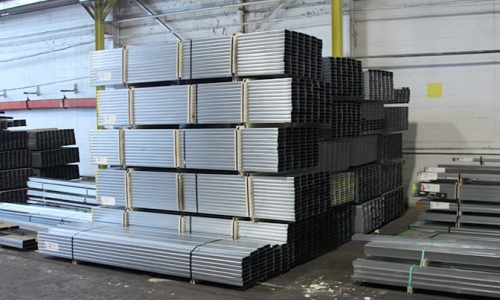 Planning out the foundations for a new building project is an important first step to making sure your building stands strong, and structural steel from State Building Products can ensure you get the strongest possible base. When planning a build, structural steel can give you the confidence you need that your structure won't face any defects from the framework that supports the building.
Hardiness proven
No matter the conditions that your structural steel faces after your framework is completed, it can stand strong. Steel framing provides the extra level of resiliency many projects can benefit from to ensure they hold wherever you are. From high-wind conditions at lower heights to tall-reaching structures that face more airflow, structural steel can give your projects the sturdy hold they need to hold against the elements.
Reduced risk
After construction is complete, but before any additional components have started to get added on, there runs the risk of problems occurring in a build. However, when you use structural steel from State Building Products, you reduce the chances of fires before full construction starts. Steel not only provides a stronger hold than traditional components such as wood, but it also can result in a safer build that is less prone to problems before being built up.
Versatile build
The steel framing from State Building Products can be used for framing on load-bearing and non-load-bearing walls and be used for either exterior or interior framing, giving you versatility for your build. It's important to buy products that can best serve your construction project, and the steel framing from State Building Products can help you in more ways than one. With an array of sizes available, almost any project can get the strength of steel framing.
When your construction builds need a strong, dependable source of framing, drywall support, and more, State Building Products' steel does the job.