Bigger Builds Ensure a Strong Base with a Metal Floor Joist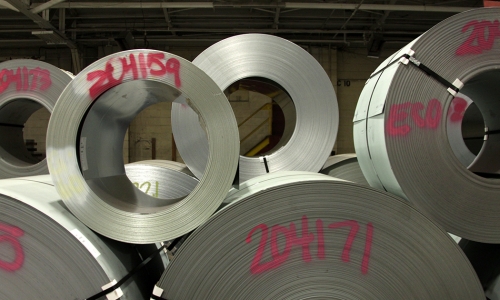 Large floor spaces require big levels of support, and a metal floor joist from State Building Products can be the perfect solution. Crafted from the quality steel that you can expect from our experienced company, a metal floor joist from SBP can help to ensure that flooring stays well supported for years to come. More resilient and always cut to specifications, the steel from SBP is exactly what construction companies need when they are looking for quality building products.
Stability where it matters
Because a metal floor joist from State Building Products can add to the stability of a floorspace thanks to its hardy nature, construction companies can more easily build out bigger spaces without fear of the build not being secure. Our steel will not shrink, twist, warp, or suffer damage from termites like wood will on a floor's foundation, giving builders the confidence that they need to build without worry. And, because steel is less flammable than wood, the foundation of the building can be safer and more built to last.
Better designs with metal floor joists
A metal floor joist from SBP not only gives stability to a space, but it also allows for more expansive designs as well. Extra support means extra capabilities for your build, so room spaces can be built out differently that they might if wood were used. This versatility is one reason why our customers love the steel supply from SBP and have counted on our metal floor joists and steel framing for their whole builds.
With experience operating as a steel service center since the 1970's, State Building Products has decades in the steel supply industry that you can count on. When your flooring for a construction project needs extra support, give us a call and work on getting steel for a metal floor joist!