Add Finishing Touches to Commercial Construction with Metal Stud Framing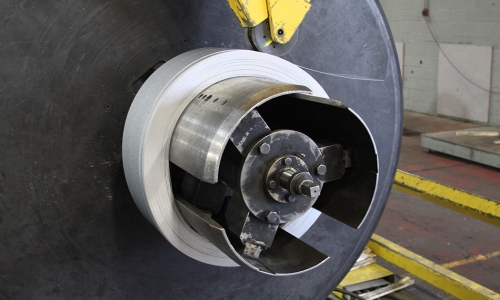 Construction projects deserve only the best materials, even for finishing details, and that's why metal stud framing from State Building Products should be your number one choice for any build. Our company has dedicated decades of experience as the premier provider of quality steel supply for construction companies far and wide. Our products have been counted on for large commercial builds, apartment structures, and much more. With such an expansive history of providing steel products that can be counted on, let State Building Products metal stud framing be your source of protection for door jambs and headers.
Metal stud framing made to specifications
When you work with State Building Products, you not only work with a company that provides great steel supply, but you work with a steel company that can meet your unique needs for your build. Door jambs and headers must be designed to fit each door that is on a building based on the size of the opening of the door as well as how thick the wall is that the door is installed within. With the header and jamb stud from State Building Products, your construction gets the reinforced stability and strength that it deserves.
Protect more vulnerable materials
If within the wall that your header and jamb needs to be applied to contains exposed masonry, drywall, or wood, the steel from State Building Products can ensure that these materials are covered and sealed away. Our metal stud framing does the work of standing against the elements, with galvanized steel that will last your structure for years and years in to the future.
Providing the best steel solutions for the construction industry, State Building Products can help your builds from start to finish. Quality steel supply should be dependable and durable, and that's what you get every time you work with SBP.